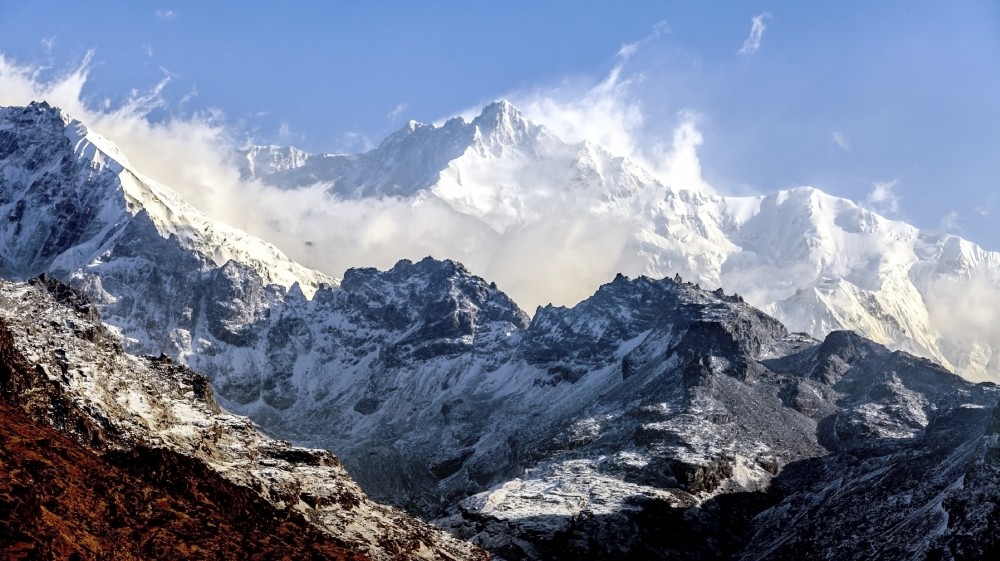 Manaslu circuit trekking and 5 top attractions in Nepal
Everest base camp helicopter tour recommendations, an incredible travel location. Here are some tips if you plan to tour Nepal.
In the northwest of Nepal lies a region ringed like a horseshoe shape of soaring peaks called Dolpo. These peaks rise higher than 21,000 feet and have a cold high desert feel to it. Home to people of Tibetan decent since the early centuries of the Christianity, Tibetan refugees continue to trickle into Dolpo. Most of the Tibetans follow the Tibetan Buddhist religion though some practice the Bon religion too. This religion pre-dates Buddhism and was widespread in Tibet until the introduction of Buddhism. However, Bon is considered one of the five schools of Tibetan Buddhism. The region opened to trekking in 1989 and has an untouched and unexplored feel to it. Here a trekker can meet nomadic people living a lifestyle that has stretched back for centuries. The Dolpo region is hard to match for its pristine beauty and rugged charm. The Upper Dolpo and Lower Dolpo trekking offer an endless variety of landscapes not to mention a chance to interact with the local people. Truly Dolpo houses incredible diversity and can be visited many times over with never having the same experience twice. Though not as extreme as its neighbor to the east, Mustang, Dolpo also lies in a rain shadow area and is much drier than the rest of Nepal and receive less rain. In Dolpo, the elevation of the trails ranges from 1650 meters (5,412ft) to 5136 meters (16,846ft) above sea level.
Train and prepare: The trek to Everest Base Camp is a stunning walk through the world famous trail to Mount Everest. It is not a technical climb; you do not need to have any previous technical climbing experience or even any altitude experience to complete the trek. However, you do need to be physically fit and have excellent strength, conditioning and endurance to be able to complete the trek and to fully enjoy the journey. If you have not trained your body to withstand the pressures of constant strain at high altitude, you will find it a very difficult task to complete the trek, risking your and other people's safety. I would recommend that you spend at least four days a week doing some sort of intense physical exercise for approximately six to eight months prior to your starting date of your trek. Personally, I would have spent at least four days a week either walking up hill on a treadmill or walking on a stair-master (stair master is best) for one hour to two hours building up to 10 kilos (22lbs) in a backpack on my back. I have always been lucky and lived in a place where I had access to hills to train on the weekends, and I found that this was the greatest training I could get for trekking. I would spend at least one day a week out in the hills or mountains for at least a 4 hour walk and up to 7 hours in a row.
Trekking in Everest region is the most popular activity of the visitors. The Everest region is the home of Mount Everest, Lhotse, Nuptse, Amadabalam, Pumori and many other famous mountains. Likewise the region is the homeland of Sherpa people. Everest region is known as the home of Sherpa people and the mysterious Yeti. Everest region trekking destination is located in the eastern part of Nepal. There are several choices of trekking, peak climbing and mountaineering. In this region several well developed trekking trail like Everest Base Cap Trek, Gokyo Lake Trek and many other trails are busy to service the trekkers. Some trails are remote semi-wilderness areas, there is a choice to suit all-corners.
Advices : Manaslu region is very famous trekking destination in Nepal lies to the west of Kathmandu. The trekking region is famous for easy to challenging trekking with close-up views of mountains and cultural experiences. Trekking in Manaslu region is very famous for short and easy hiking, panoramic mountain views and experience the local lifestyle. Manaslu region offers the best trekking packages such as Manaslu Circuit trek, Manaslu Base Camp trek, Ghorepani Poon Hill Trek, Mardi Himal Trek, Jomsom Muktinath trekking and Upper Mustang trekking in Nepal.
The Everest Base Camp Trek-14 Days trek is similar to the regular Everest Base Camp trek. The only difference is that this trek includes the international arrival and departure itineraries as well. The 15 Day Everest Base Camp Trek offers an extra day for rest in Kathmandu. During the rest day, we sightseeing around the Kathmandu valley, go last minute souvenir shopping or stroll around the streets of Thamel. The 15 Day Everest Base Camp trek offers a safety day as the flights from Kathmandu to Lukla and vice-versa often get delayed or cancelled. Discover more details at Everest base camp trekking.
Prepare for Cold and Rain – If it's sunny you might be surprised at how warm it can get during the day. Most trekkers wear t-shirts and shorts for the first few days while the elevation is still low. When the sunsets the temperatures drop quick. Wear a warm hat while sleeping and take a Nalgene bottle filled with hot water and keep it in your sleeping bag to stay warm. Even if it looks like a sunny day make sure to carry a poncho in your day pack.